66% of Women Seek Out Additional Info After Watching Lifestyle Videos
Watching lifestyle video content can be addictive, and the consumption of lifestyle videos can drive women to desire more content and spark conversations and social sharing about the topics they just saw, experienced, or learned about. As part of the POPSUGAR Insights/ulive 2014 lifestyle video study, we asked women to recall the activities that they typically do after watching a lifestyle video.
Overall, 66% of women who watch lifestyle content look for other videos on the topic or more information about the content of the video they just consumed, including seeking out additional information about a specific brand that was shown in the video. Sixty percent of women enjoy talking about the video with friends and family or share them either on social media or via email, text, or instant message.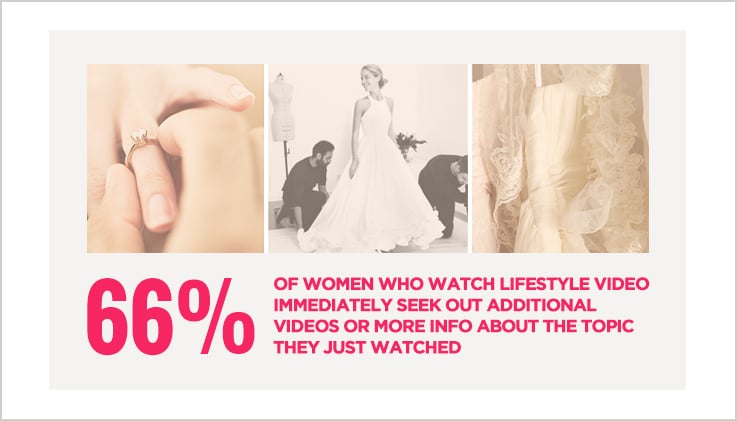 Watching lifestyle videos also motivates and inspires women to take action. That's why 40% of women try to either replicate what they watched in the video or watch the video over again to really learn what is being shown or discussed. Additionally, 26% of women who watch lifestyle videos visit either an online store or a brick-and-mortar store to buy the products they saw featured in the video.
Younger women, between the ages of 18 and 34, are more likely to specifically seek out other videos on the topic (46%), talk about the videos with friends and family (44%), seek out additional information about the content (35%), and share the videos on social media (31%).
Avid lifestyle video consumers (women who stream 240+ minutes of lifestyle video per month) are, compared to women overall, more likely to seek out additional videos, content, or information about brands (74%) and more likely to share or talk about the content (71%), try to replicate the experience, or visit an online site or store to purchase a brand or product that they saw in the video.