84% of Young Millennial Women Watch Lifestyle Videos in Bedroom
Over 89% of women watch lifestyle videos while in their home. As part of the POPSUGAR Insights/ulive 2014 lifestyle video study, we asked women to describe where in their homes they are frequently enjoying lifestyle videos.
The most popular locations within the home to stream lifestyle videos included the living room (63%), the bedroom (57%), and the den/family room (31%). Only 8% of women are brave enough to admit to watching lifestyle videos in the bathroom. Interestingly, younger millennial women (18 to 24) were more likely to stream lifestyle videos in the bedroom (84%) and less likely to watch in the living room (59%).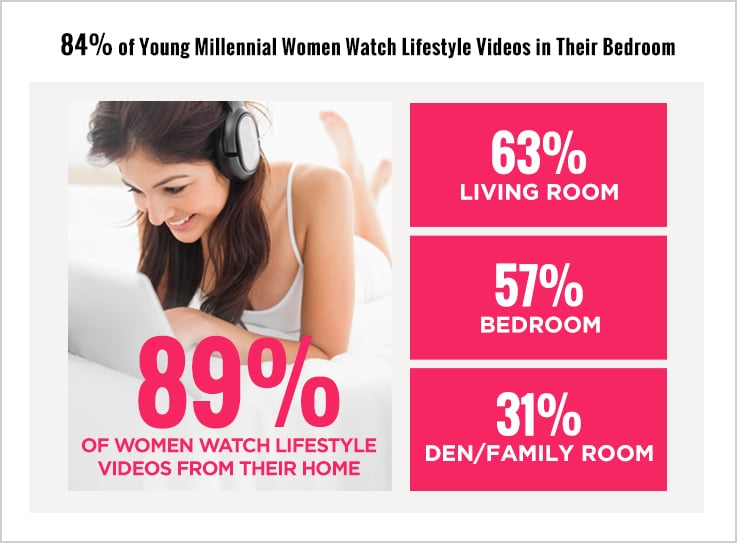 Avid lifestyle video consumers (women who stream 240+ minutes of lifestyle video per month) are more likely than women overall to watch lifestyle videos in their living room (73%), their bedroom (70%), and their kitchen (25%) but equally as likely to watch in the den/family room as women overall.