Hanging with Rebecca Gruber, POPSUGAR Moms Editor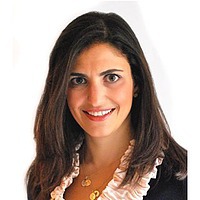 An interview with Rebecca Gruber, POPSUGAR Moms Editor

What are the current hot trends in the moms category?
When and where nursing mothers can breastfeed continues to be a big issue among new moms, especially in light of recent incidents with nursing moms have been kicked out of courtrooms, YMCAs, and more. The DIY craze is still going strong, something we attribute to the success of Pinterest. From parties and decor to crafts like the Rainbow Loom (which moms and kids can't get enough of), there's been a definite return to DIY.
What type(s) of healthy living content gets the most positive reactions? Why?
Crock pots get our mom community moving! They can't get enough of the easy to create dishes that they can put together in the morning and serve at night.
Can you name a time when you were surprised by the reaction to something you created?
Aside from the crockpot coverage which completely baffled us for a while, our readers' love for all things Elf on the Shelf has been quite a shock. We started to notice the trend on Pinterest and jumped right on it. Readers loved it so much that in the matter of a few weeks it became one of our most successful stories of the year.
What do you think are the biggest challenges that women face in having a healthy lifestyle?
Time! Working mothers, in particular, have to find time to squeeze in healthy activities — something that's not easily available. For exercise, they either have to sacrifice time with their kids or precious sleep. In terms of healthy eating, it's the same — finding time to cook healthy meals is extremely difficult.
Do you feel the content you create helps them to overcome these challenges?
We hope so! We try to teach parents shortcuts so they can create the healthiest lifestyles for their families. We show them which products are healthiest for their kids — from bath care and cleaning products to food the kids eat — so they don't have to do the research themselves. We also provide them with healthy (and quick!) kid-friendly recipes so they don't have to do the legwork on their own.
Where do you find inspiration for the content that you create?
Three of our four editors are moms, so they find much of their inspiration from their daily lives – hanging out on the playground, chatting with other moms at school drop-off, sitting on the sidelines of our kids' games, etc. We talk to other moms and see what's going on in their lives, and we just observe what families are doing. We also spend a lot of time hanging out on Pinterest and Instagram to see what other parents are talking about.
Who do you consider to be leading influencers in the healthy living category?
In the celeb world, Jessica Alba and Christopher Gavigan of The Honest Company are truly leading the charge for creating a healthy home for your family. Gisele Bundchen is also a great inspiration for many moms – she's often seen exercising and doing yoga with her children in tow.
How do you personally keep up to date with the latest healthy living trends?
One of the benefits of working here is that it's my job to read our sites every day, so by reading our Moms and Fitness sites, I pick up a lot of information. I also still get a lot of info from moms chatting with each other — word of mouth is always influential!
What do you consider to be the next big trend in healthy living?
I'm seeing a lot of mom-friends getting out of the gym and into smaller studios – be them core training or spinning — so they can get better results in a faster time frame. They seem to be enjoying the individual instruction.