Stretching with Susi May, POPSUGAR Fitness Director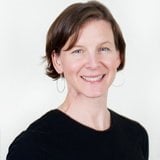 An interview with Susi May, POPSUGAR Fitness Director


How do you personally define the term "healthy living"?
Healthy living is about finding balance between taking care of yourself and having fun, and when you're trying to live healthy these two goals often overlap.
What does living healthy mean to you?
For me it is eating whole foods most of the time but indulging from time to time, working out regularly but listening to my body and taking an unexpected rest day when needed. I have found the sleep is an essential aspect to my healthy life. When I feel revved up and energetic at 3:00 PM, I know I am doing it right.
What are the current hot trends in the healthy living category?
Eating 80/20 and not counting calories. Experimenting with specialty diets — people are asking themselves: will I feel better if I give up gluten, dairy, red meat, animal products — should I eat clean. Pressed juice is still a favorite in this category. Workout-wise, quick and efficient workouts are all the rage: Tabata and HIIT interval training, bodyweight exercises so you don't need equipment.
What type(s) of healthy living content can consumers not get enough of?
Lightened-up recipes of favorite comfort foods, like mac and cheese made with spaghetti squash, and healthy, high-protein breakfasts. Healthy and quick snacks are also very popular. Unlocking the mystery of a good night's sleep too — posts on how yoga can promote sleep to beverages naturally high in melatonin, a sleep-inducing hormone. Multitasking forms of exercise like hybrid classes with treadmill and strength training.
Why do you think consumers are so engaged with that content?
For comfort foods, everyone wants to find a healthier way to eat all those foods that make you feel cozy and cared for. People on the go need snacks and our readers know snacking is great habit, but you need to keep the portions under control and make good and healthy choices. Plus readers get bored of their familiar snacks. For workouts, people need to keep if fun and fresh and challenging, but it can't take up too much time since life is so busy. We are sleep-deprived nation, so tips on sleeping help everyone. And breakfast is just crucial for sustained energy and for weight loss.
Has the rise of multi-platform content consumption changed the way you think about writing for consumers?
Yes! As readers move more and more to mobile, we need to get all our information out in a quicker, more easily digestible format. We have to be able to give health and fitness advice in a format that someone can read (and then use later) while waiting in line at the grocery store or riding the subway. We have also become way more visual in how we create content since Pinterest is where many women go for healthy living inspiration.
What type(s) of healthy living content gets the most positive reactions? Why?
Food! Everyone eats and most people are looking for ways to make food either healthier or make recipes without ingredients they have given up like gluten or milk. Yoga poses for toning specific body parts resonates with our readers as well: yoga for a shapely butt or toned arms get's readers positive attention.
Can you name a time when you were surprised by the reaction to something you created?
Our "baked egg in a half avocado" recipe did gang busters! My husband told me about this recipe he heard on the radio, I asked one of my writers to research it/write it. Her photographs were gorgeous. It took off on Pinterest and does well via search as well.
What do you think are the biggest challenges that women face in having a healthy lifestyle?
Time and resources. Everything moves so quickly in our society, that it is challenging to take time to workout or even cook a healthy meal. So I feel it is the time crunch is one challenge. Lack of motivation is another. And resources! Young women don't have a lot of cash for extra cookbook, gym memberships let alone personal trainers. These resources really help a gal live a healthy life.
Do you feel the content you create helps them to overcome these challenges?
Yes! Our site is full of great recipes and tips for healthier cooking and eating habits. We create and share all kinds of workouts for our readers from print to video. Our app is a practically like having a trainer in your pocket or a fringe row spot at an awesome group fitness class. We are all about motivation from inspirational quotes to inspirational weight loss stories.
Does the rise of social media and instant sharability/feedback impact the content that you create?
Yes it does. We think a lot about how our content will work on Pinterest, creating special graphics for our workouts and healthy living content. Our more entertaining content (GIFs and polls) do well via Facebook. The instant feedback helps us know what our readers would like more of.
Where do you find inspiration for the content that you create?
Life! We, my team and I, are all constantly experimenting with new workouts, new recipes, new types of lifestyle diets. We are all constantly asked questions about fitness, healthy living, and dieting from our friends and families and these queries often turn into posts. We look to see what is popular via Pinterest and fielding questions from our fans on Facebook are two other elements that inform our content creation.
Who do you consider to be leading influencers in the healthy living category?
Oprah, Dr Oz, Ellen Degeneres, Gwyneth Paltrow, Dr. Weil, Jillian Michaels, Bob Harper,
What must an influencer do to be considered credible and/or authentic?
They need to walk the walk. Oprah is an interesting figure in this realm. She is not the healthiest celeb out there but she is willing to talk about her health/diet/fitness and experiment and share the details. I think when an fitness guru or healthy living advocate hawks a lot of products they lose credibility, but for some their popularity remains due to the positivity/likability of their personalities.
How do you personally keep up to date with the latest healthy living trends?
I pay attention at the gym (Equinox and Sports Club LA) — what are people doing in the gym, what classes are popular, what are they serving at their snack bars. I read Shape, Self, Health, Fitness, Runner's World, and Women's Health. I read the Health section of the NYT. I follow some smaller fitness blogs too — they are so great and personal.
What do you consider to be the next big trend in healthy living?
I think the Paleo diet will become even more popular. I think healthier foods will be easier to get at restaurants. So many places offer quinoa salads and think this will keep on growing. I think biking as transportation mixed with exercise is starting to really grow, especially as many major urban areas get bike shares.